New Executive Director, Andrew Davenport, Appointed 
Reach for Recovery is pleased to announce the appointment of Andrew Davenport as its new Executive Director. Davenport, who has more than 15 years of experience in the nonprofit sector, began his career in child welfare and family court. Later, he transitioned to macro-level work, focusing on foster home licensing and leadership at state and nonprofit organizations.  
After obtaining his master's degree to broaden his expertise beyond working with children, he joined Hope Network, where he recently served as the director of Intellectual and Developmental Disability (IDD). His personal passion for addiction aligns perfectly with Reach's mission, making him enthusiastic about this opportunity and the potential to help clients. 
"We are thrilled to welcome Andrew as our new Executive Director," said Thomas Lagone, Board President at Reach for Recovery. "His experience and dedication to our mission make him the perfect fit to lead our organization into its next chapter. We believe his vision and passion will help to shape the future of Reach for Recovery as we continue supporting those seeking recovery." 
Davenport's Vision 
In a recent interview, Davenport shed light on his vision to propel Reach for Recovery's mission forward. Here's what he had to say:  
"Throughout this entire process of getting to know Reach and deepening my understanding of its mission and values, discussions with Dave and the board, I've discovered that Reach's mission is really to connect with as many people as possible – that's what I want to focus on. Ensuring the community is aware of Reach and its resources is critical to helping those in need.  
We have a lot of innovative services, and we are serving a lot of people. When we work with someone struggling with addiction, we are helping those individuals on many different levels – from employment to transportation to developing coping skills. Our goal is to build confidence by providing the skills people need so they don't revert back to old behaviors and fall back into the cycle of destructive behaviors.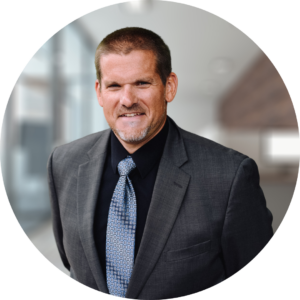 I want Reach to continue being innovative in how we serve our clients and the community. I'm a big believer in the philosophy that if something's already working, let's not completely change it, but expand on it – let's leverage our strengths." 
Davenport steps into the role following the tenure and retirement of outgoing Executive Director, David Teater, who was instrumental in steering the organization's growth and success since November of 2019. 
"We extend our sincere gratitude to Dave for his tireless dedication and contributions," added Lagone. "While his official role as Executive Director ends September 11, 2023, we are thrilled that Dave will continue to support Reach for Recovery as a volunteer, providing invaluable guidance to both Andrew and the board."